We play a significant role in financial planning for retirees
Retirement can take a different shape for everyone, but there is one common thread. As seniors near retirement age, they enter into a new era of financial responsibility. Seniors are aware that their source of income drastically changes. Not only is their income typically reduced, but seniors have to find health insurance outside of their employer's coverage or a typical healthcare marketplace for the first time. These two factors make the combination of a trusted financial advisor and Medicare brokerage vital for people entering the next phase of their lives. In this blog post, we will outline some of the ways that Fair Square can work in conjunction with financial advisors to take the stress out of planning retirement. 
Stay Up to Date on Medicare!
How Medicare works for seniors
In the same way that you put on layers before going outside on a cold day, you put on layers of health insurance when it comes to Medicare. Original Medicare (Part A & B) only satisfies the minimum coverage the government requires you to have, so it's a lot like wearing just a hat and gloves in the winter.
You need more layers
. These extra layers come in the form of Medicare Supplement (aka Medigap) or Medicare Advantage (aka Part C) plans. The difference between these two plans comes down to
fee vs. value
. This is where it can get complicated, as there are an overwhelming number of options for both. Luckily, this is where Fair Square makes it simple. 
When someone shopping for Medicare calls Fair Square, they speak with one of our Medicare Experts. We get realistic quotes based on age, gender, prescriptions and a few other factors, and our software analyzes the plans available and finds the few worth considering. We then walk you through the pros and cons of each option.
Like all insurance brokerages, our services are free. However, unlike most other insurance brokerages, we put our clients ahead of our profit. The largest brokerages in the industry sell primarily high-commission plans that don't have good underlying healthcare coverage (which
will cost the client more
in the long run). 55% of our clients are on low-commission plans because we think it's better to keep our clients happy in the long term than banking on relentless turnover. Low-commission plans make up less than 10% of enrollments at many major brokerages. That is a major reason why our NPS score is 95 compared to an industry average of 12.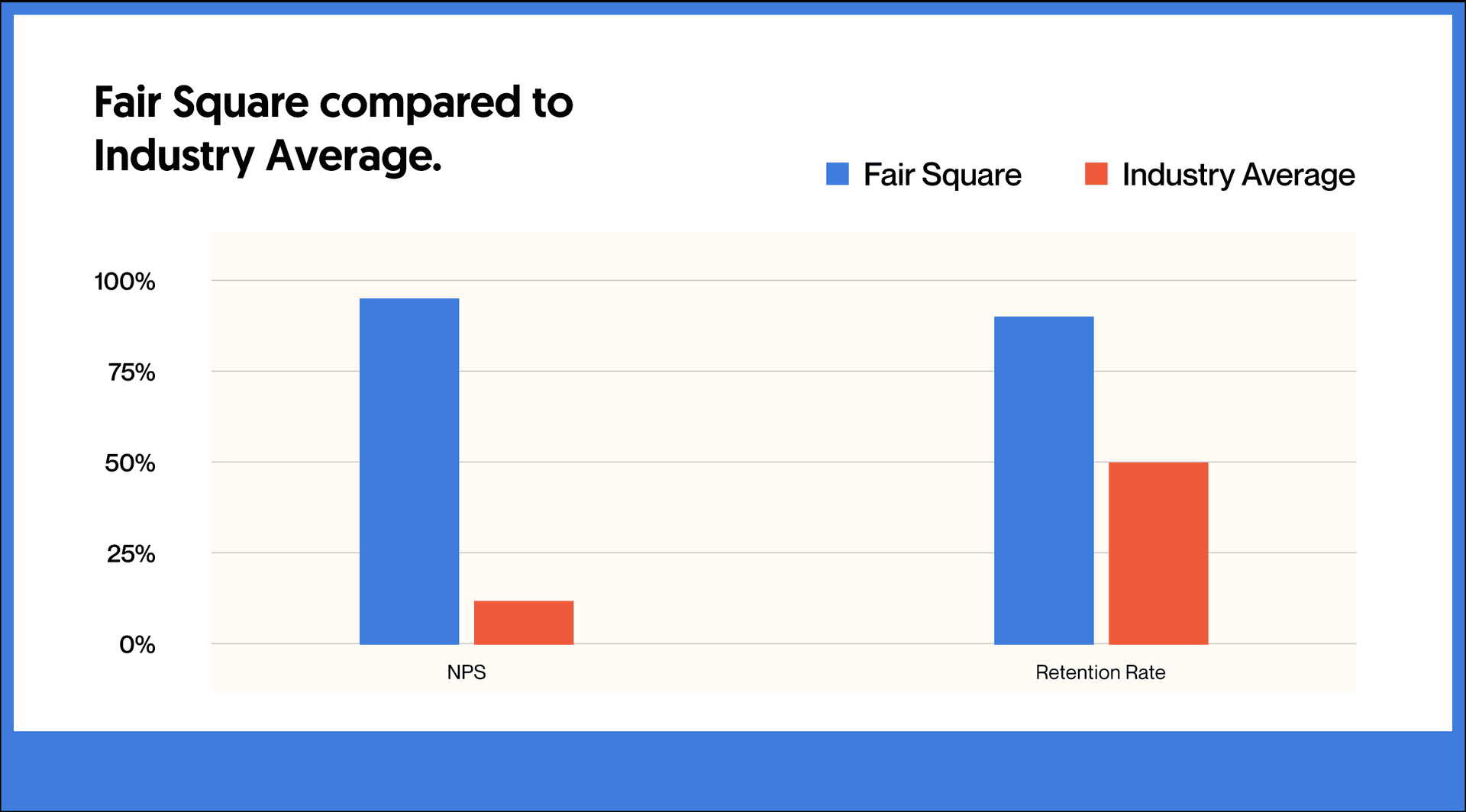 Expertise in Medicare
We are working to make Medicare simple. But for someone new to Medicare, it is a complex system with
various enrollment periods
(and penalties for missing your enrollment), coverage options (
Medigap
vs.
Medicare Advantage
), and appeals process to untangle. Fair Square has a team of Medicare experts with many decades of combined experience. Our specialty is understanding the intricacies of Medicare and providing clients with tailored advice based on their individual needs and circumstances.
Medicare is constantly evolving. The premiums typically change on a yearly basis. Plan F, which was once the gold standard of coverage, is no longer available for people new to Medicare after 2020. This is before you get into the tedious details of the thousands of unique plans offered. Fair Square can serve as a valuable resource for financial advisors, keeping them informed about changes in Medicare rules and regulations. This ongoing education can help advisors provide up-to-date guidance to their clients.
Holistic financial planning
Healthcare costs can significantly impact an individual's financial planning, particularly during retirement. We aren't in the business of predicting the future, but as a general rule of thumb, healthcare costs increase as people age.
According to KFF
, in 2013, average out-of-pocket spending on health-related expenses consumed 41 percent of the average per capita Social Security income for all Medicare beneficiaries. By collaborating with a Medicare brokerage, financial advisors can better address the hidden costs that come with a client's healthcare expenses, ensuring a more complete and accurate financial plan from ages 65 to 85 and beyond.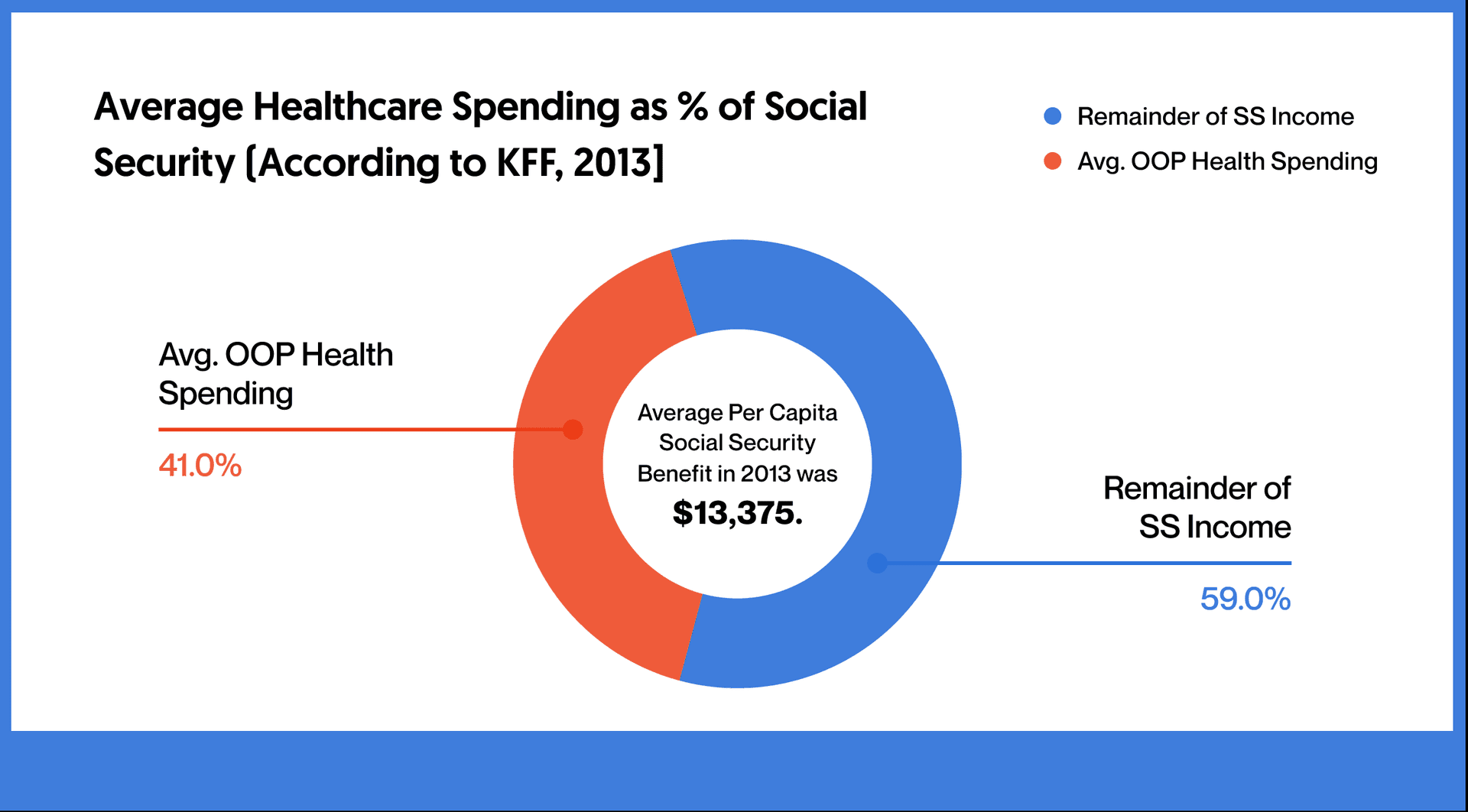 Proper Medicare planning can help clients avoid coverage gaps and the aforementioned late enrollment penalties that stick around for life. This serves to minimize the risk of unexpected healthcare costs derailing their financial plan. A Medicare brokerage can assist in identifying and mitigating these risks for clients.
Fair Square serves as a Medicare advisor for life. Where other brokerages are happy with their high turnover rates, we focus more on long-term client success. That means we can help clients re-shop their plans on an annual basis, even if changing plans means a lower commission for us. Sticking with our clients and always looking out for them is why we have over 90% retention rate compared to an industry standard of 50%.
Time and resource savings
Knowing the differences between Medicare Advantage plans and Medicare Supplement plans can be confusing. Cost and coverage can vary with every zip code in the United States and change annually. Working with a Medicare brokerage saves financial advisors time and effort in researching and staying updated on Medicare regulations and changes. This allows financial advisors to focus on their core services, such as investment management, tax help, and estate planning. 
Client satisfaction
At Fair Square, we do not measure success by how much money a licensed Medicare advisor makes selling a specific insurance plan. We measure success by how many people want to work with us again and recommend us to their friends and family. Over 90% of our clients stay with us year-over-year, and 95% of them would recommend us to a friend or family member. There is hardly a comparison with the industry average of 50% and an NPS score of 12. By partnering with Fair Square, financial advisors can offer clients a one-stop solution for both their financial and healthcare needs. 
Conclusion
Retirement planning is a complex and multi-faceted process that requires careful consideration of various factors, especially healthcare costs and insurance coverage. By partnering with Fair Square, a Medicare brokerage with a client-centric approach, financial advisors can provide a comprehensive and holistic financial plan for their clients.
Stay Up to Date on Medicare!