Avoid these pitfalls, and save money on your healthcare spending
Our team of experts has seen and done it all when solving the puzzles of Medicare. Here's what they say are the most common issues new to Medicare beneficiaries experience:
Stay Up to Date on Medicare!
1. Misunderstanding the Part D Deductible
"Many PDP plans are marketed as having a single deductible, but if you read the fine print, you'll see that some plans cover tier 1 and tier 2 drugs before the deductible is met."
Your deductible may vary with your choice of Part D plan. Deductibles cannot be higher than $505 per calendar year in 2023.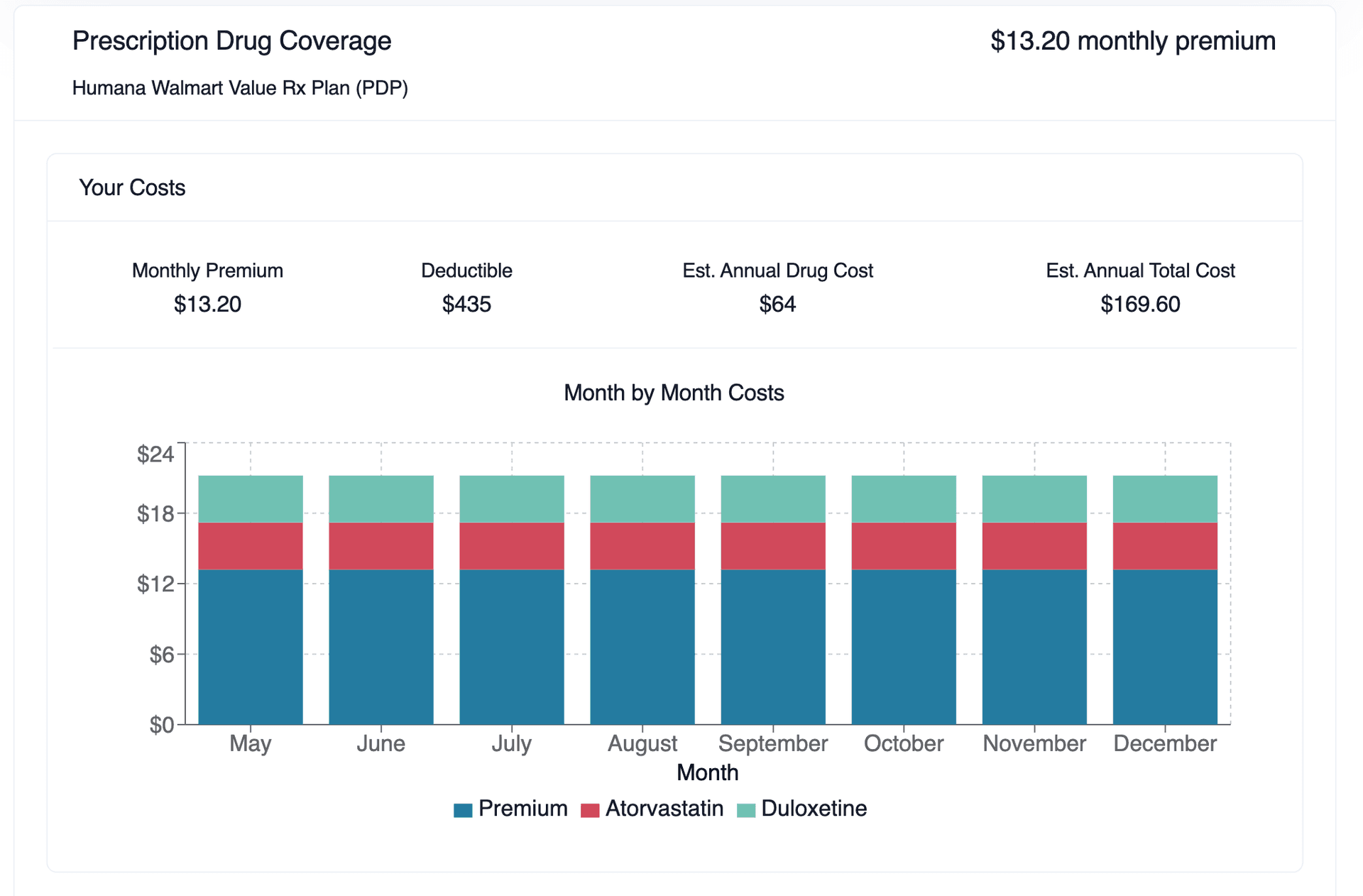 Example of Prescription Drug Cost
---
2. Missing out on Over-the-Counter Benefits
Some of our clients do not realize their Medicare Advantage plan might give them credit (sometimes ranging between $20-$300) to use for over-the-counter purchases of everything from daily supplements to wearable fitness trackers.
Check out our online OTC Catalog for some of the top insurance carriers:
---
3. Not adding the Part B premium to the Medigap/Medicare Advantage premium
You've probably seen "$0 premium" marketing for Medicare Advantage plans. But paying $0 per month is extremely rare. At the very least, you should expect to pay the standard Part B Monthly Premium of $164.90 in 2023. The standard premium is added to your Medicare plan monthly premium amount.
---
4. Higher-income beneficiaries paying more through IRMAA
Check out this chart to see how your income might affect your monthly Part B premiums: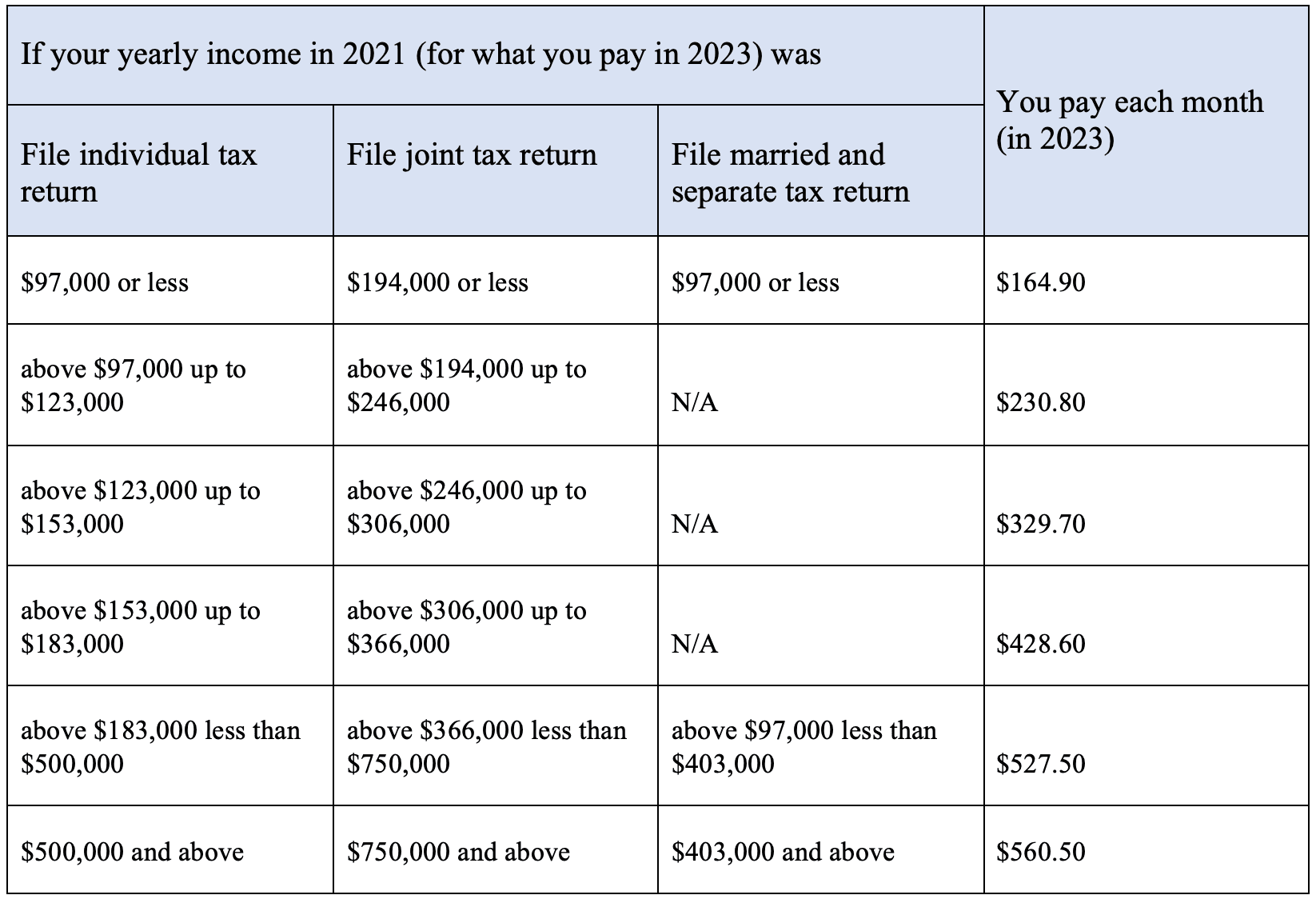 Medicare Part B IRMAA Chart
And here's Part D: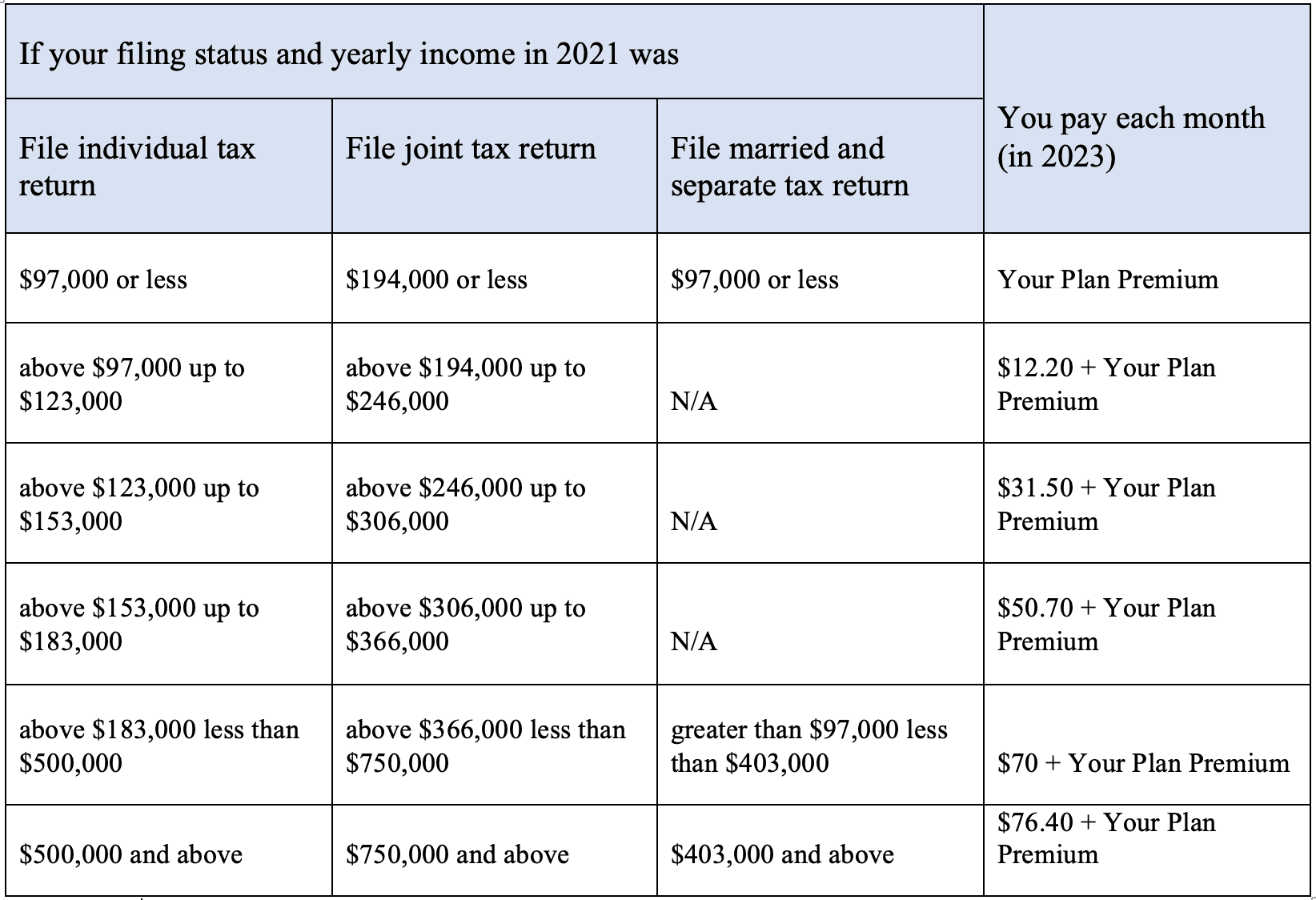 Medicare Part D IRMAA Chart
If you're interested in doing a deep dive into IRMAA and what it means for you and your family,
check out this article
.
---
What's new in Medicare this month?
Lawmakers Debate Obesity Treatment Drugs Getting Medicare Coverage
The
Treat and Reduce Obesity Act
is expected to be reintroduced in Congress this year. Medicare currently doesn't pay for some drugs developed for diabetes but commonly used for obesity. The statutes preventing coverage for obesity drugs seem outdated based on modern medical definitions. However, this Act might face an uphill battle as additional Medicare coverage/spending is under heavy political scrutiny.
---
Medicare can be confusing, but we're working to simplify it. Our licensed advisors are here to take your call. Click the button below, or dial (888) 302-4257.
Stay Up to Date on Medicare!